Botak Delicacy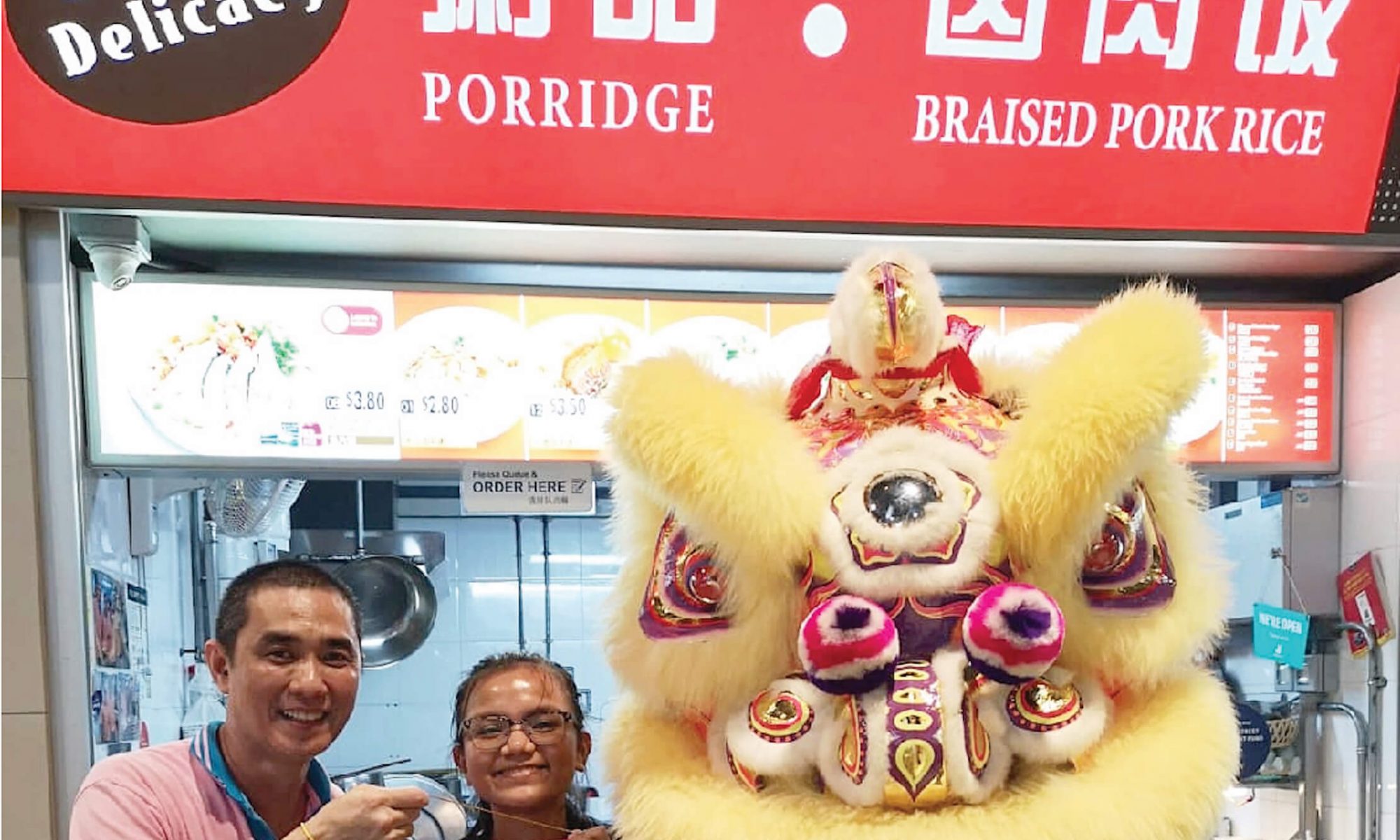 Hawkers of SG #56
After spending a few months fully recovering from a heart attack incident, I started "Botak Delicacy" as I have used up a significant amount of my savings for the treatment. I have been in the hawker business for over 15 years and after discussing with my wife, we decided to open a porridge stall as it is less tedious as compared to the mixed rice stall that we previously owned. I chose to go with 'Botak Delicacy' because the stall name would resemble my hairstyle!
Being a hawker is never easy, there are no weekends or holidays in this line of work. I would wake up at 3am and reach the stall around 4am everyday to start preparing the porridge as it is a very popular breakfast item. Manpower issue has always been a problem in this trade, luckily I have my wife, nephew and family members to help out to keep this business running. Even on our off days, I would prefer staying at home to rest rather than going out. I have been working in the F&B line since a young age and this stall is our livelihood, we depend on it for living. The most satisfactory scenario for me would be customers coming back to praise our food, it makes me feel really happy to know my food is being accepted by more and more people and all the positive feedback is worth my hardship. At the start, I thought that our food will only attract older generation customers but as time goes by, I see more and more younger generation customers. We strongly believe in the need to preserve our uniquely Singapore hawker heritage, here at Botak Delicacy, we always strive to provide good and affordable hawker food to the consumers.
Our signature dish would be the mixed porridge, at only $4.00, you can get up to 6 different ingredients which is definitely a hearty breakfast.
Botak Delicacy #01-65, The Hawker Centre @ Our Tampines Hub