AH LIANG IPOH HOR FUN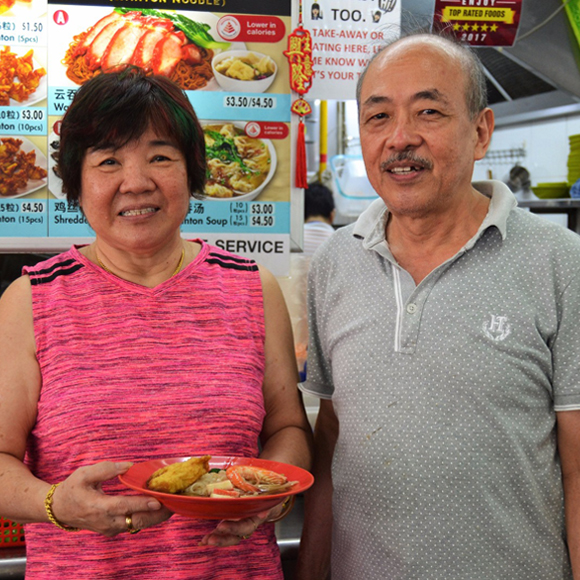 We started running our stall at a neighbourhood coffeeshop. Before moving to Market Street Interim, we used to do business in the old Golden Shoe Food Centre. It is a family run business, my son will take over from us.
When we were at the coffeeshop, it was very difficult. We moved to the Hawker Centre because the rental for the coffeeshop was expensive and unsustainable. The Hawker Centres are owned by the government, therefore the rent is cheaper.
We work from 8:30am to 8:30 pm. It is very tough, we work half-day on Saturdays and on Sunday we do accounts for stocks and prep for Monday. We have to work on public holidays too.
Tough anot? You think? Is this tough?
I stand for about 10 hours everyday.
How to say whether I like it? This is how things are when you want to make a living. I will work to the point where I can no longer work and then my son will take over.
Mary, Ah Liang Ipoh Hor Fun #01-35 @ Market Street Interim Hawker Centre