A Noodle Story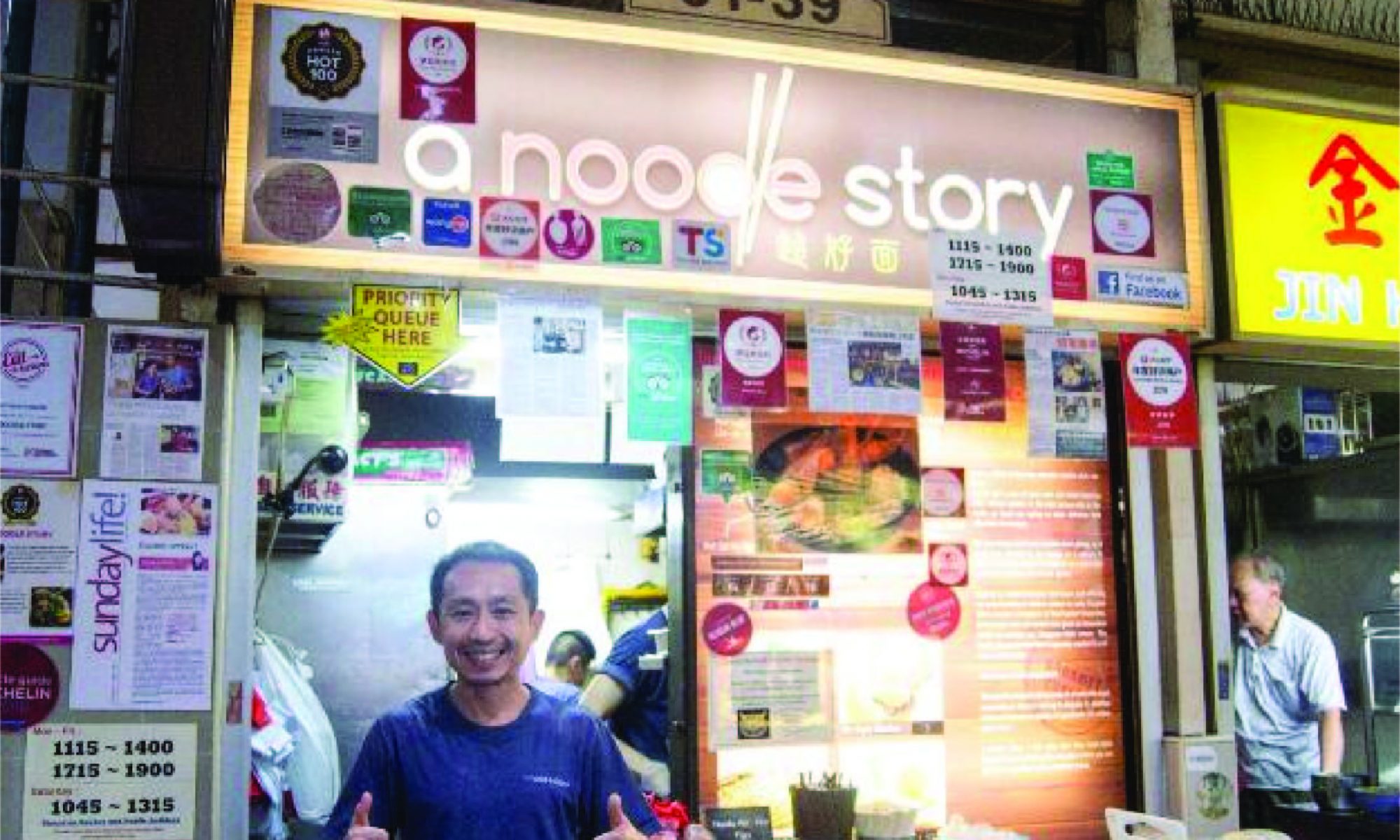 Hawkers of SG #54
" A Noodle Story" has been around for 7 years, and was conceptualised during a period when Japanese cuisine was becoming increasingly popular. With many Japanese Ramen stores opening up, I thought of creating a unique, Singapore-style Ramen. I was previously a fine-dining chef and was constantly researching and developing, and experimented with techniques like sous-vide and low-temperature cooking. The research and observations made during my various travels and experiences led to the creation of a Singapore-style Ramen, which contained elements of Japanese Ramen and Hong Kong-style noodles.
When we first opened our store, we had a simple vision for it. We wanted to serve value-for-money food to the masses and ensure that our customers are happy. Initially, our customer base was not large enough to sustain the business, but we kept pushing on and continued to focus on the quality of food and pricing. We did not want to shortchange our customers by offering inferior products and made sure that they get what they paid for. It is very important for hawkers to stick to their vision and persevere as I have seen many start-ups fail within a short timeframe. The hours may be long and tiring but it is worth all the hard work when customers come up to you to tell you that they enjoy your food.
We only serve one dish which is Singapore-style Ramen, which comes in 3 sizes: small, medium and special, with special being our top seller, and features seasonal ingredients. Having a particular focus and dish will allow us to put in all the effort we can to satisfy our customers.
A Noodle Story #01-39, Amoy Street Food Centre
(Delivery available via WhyQ)
Place your orders HERE
#whyq #whyqsg #sgig #igsg #foodies #food #fooddelivery #hawkersofsg #singapore #singaporefoodie #sglocal #sgfoodies