鲜一碗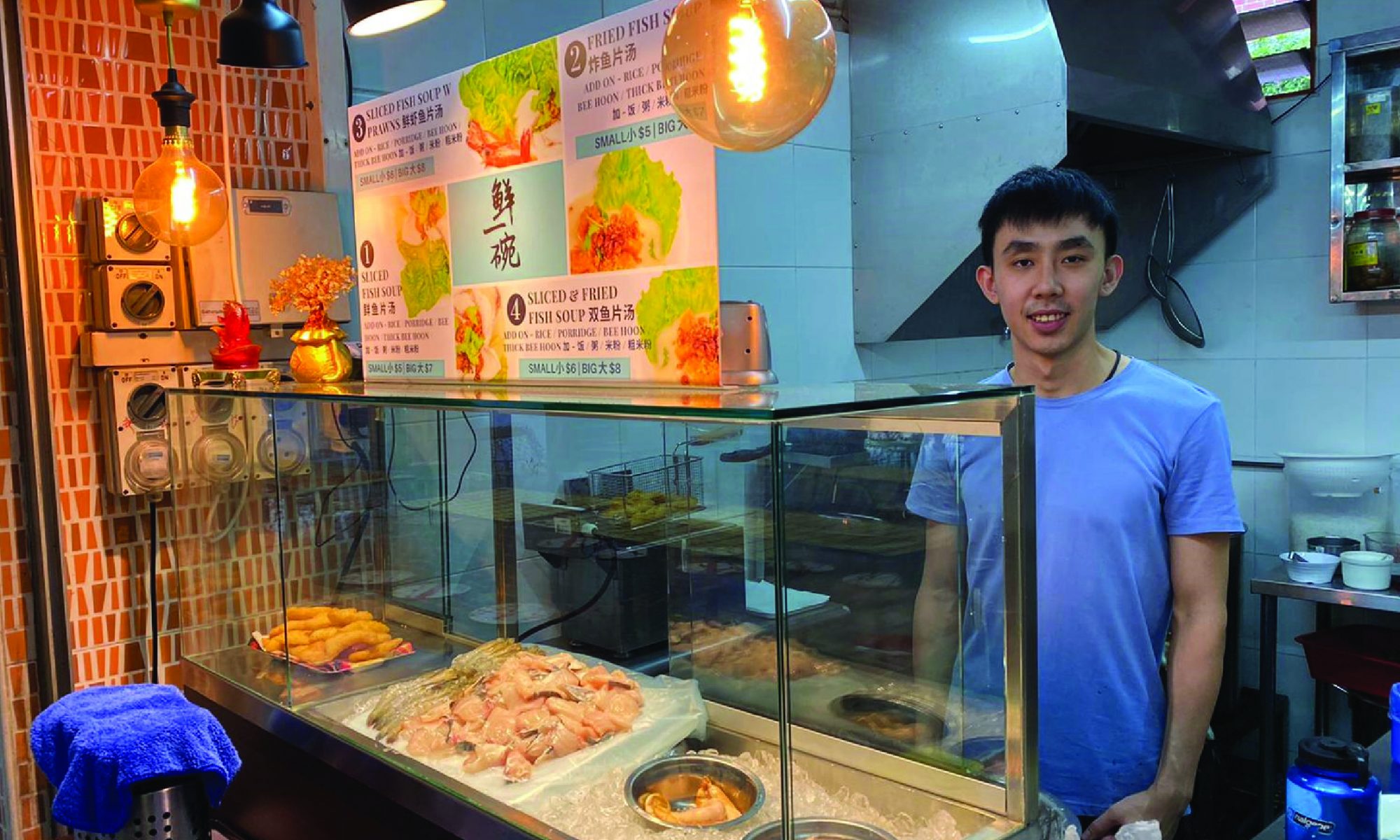 Hawkers of SG #57
"鲜一碗" is a new hawker in town, opening earlier this year on 21st February. The stall name has a word play on "鲜" which has the same pronunciation as "先". It can be interpreted in 2 ways, 'freshness in a bowl' and 'have a bowl first'. I decided to use this word play as I believe that fresh ingredients are key to my food and I hope to grab customers' attention with it. Cooking has always been my passion and it gives me a sense of satisfaction and joy when I share my cooking with my family and friends. I conceptualised this idea of opening up a hawker stall selling fish soup while serving the nation as I am a huge fish soup lover. Seeing how people are more conscious of what they eat, I thought fish soup would hit the right spot. I took time to learn and practice during my time in University and with the help of NEA's Incubation Stall Programme, I managed to open my own stall.
Before I actually started, friends and families have been telling me that it is going to be really tough. But I will always tell them that it's all going to be fine as I love cooking. Even so, my body had a shock at the start due to waking up in the early hours, working in a warm environment and standing for many hours throughout the day. This is why I respect the older generation hawkers who are still working in their old age. A typical day in my life would be waking up at 0515am, reaching my stall early to boil the broth, prepare and slice the fish and opening at 0830am. I close my stall at 1430pm, clean up for 1.5hours and on certain days there are other preparation work such as making my own Belachan chilli.
To me, the best reward as a hawker would be seeing returning customers, some would recommend their friends to come and try and some even came every day! All these make it worth the while and gives me the assurance that I'm on the right track. I am sure that I will be able to build up my small little brand with time and hopefully serve my food to more people.
I would recommend people to try my sliced fish soup with prawns, the fresh prawns are succulent and it adds an extra sweetness to my already tasty soup which is boiled with pork, chicken and fish bones that is rich in collagen. The soup can help boost our immune system and is also really good for your gut. My Food is both delicious and nutritious!
鲜一碗 #02-35, Holland Drive Market & Food Centre
Working hours: 0830am – 1430pm
Tuesday – Saturday (Closed on Sundays and Mondays)
(Delivery available via WhyQ)
Place your orders HERE